Welcome To The
Inspire Technology
So, welcome to Inspire Technology, your trusted partner for all things software. Let's embark on a journey of digital transformation, innovation, and success together. Your vision, our expertise – the perfect synergy. Let's shape the future of your business with technology. Contact us today and let's get started! Inspire Technology is a leading software company located in the heart of Dubai's vibrant business district. Established in 2023, the company has become a trusted partner for businesses seeking innovative software solutions to enhance their operations and achieve digital transformation.
Mobile App Development:
DubaiTech Solutions excels in creating mobile apps for both iOS and Android platforms. Their team of developers ensures user-friendly, secure, and scalable apps for businesses and startups.
Web Development:
They design and develop modern, responsive websites and web applications, focusing on user experience, performance, and SEO optimization.
E-commerce Solutions:
DubaiTech Solutions offers end-to-end e-commerce development, including online store setup, payment integration, and inventory management.
The company boasts a team of highly skilled software engineers, designers, project managers, and quality assurance experts. Many team members hold industry certifications and are experienced in cutting-edge technologies like Mobile App, E-Commerce Store, and Digital Marketing etc.
Inspire Technology places a strong emphasis on innovation and quality. They keep up with the latest technological trends and best practices to deliver top-notch software solutions. Quality assurance processes are integrated into their development lifecycle to ensure bug-free, secure, and reliable software. The company's headquarters are located in a state-of-the-art office in Down Town, DUBAI, DXB business district, equipped with the latest technology infrastructure and a comfortable working environment. Inspire Technology is committed to sustainability and actively seeks eco-friendly solutions in their operations, from energy-efficient office spaces to sustainable software development practices.
The company collaborates with major technology vendors and has strategic partnerships with leading software and hardware providers, allowing them to deliver the most advanced and cost-effective solutions to their clients. Inspire Technology represents one of the most popular software company in Dubai.
What We Do
Preparing For Your Business Success With IT Solution
Support For Business
Want Build & Manage your Product but need help figuring out where to start?
Connect with the indisputably largest mobile development team . It is our primary goal to understand our clients business needs, in order to provide the best possible collection services.
You want your Product #1 to work seamlessly!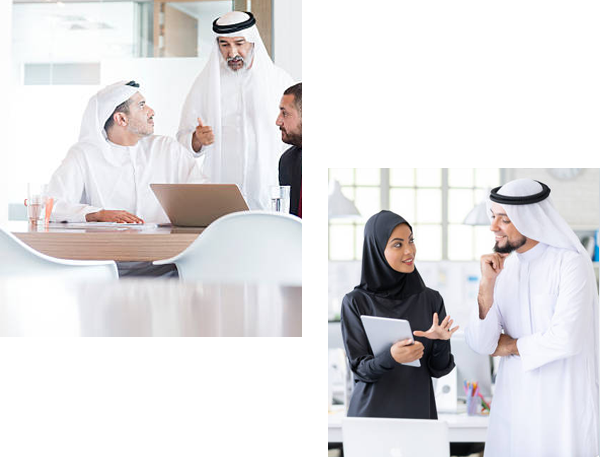 Making us one of the leading IT services company around the globe.
Where you will find the same quality of service and dedication around the world.
Men and women, committed to better protect you around the world.
What We Do
Preparing For Your Business Success With IT Solution
It Support For Business
We develop visually pleasing apps that are optimized to swiftly grow your global business revenue
Mobile app development refers to the process of creating software applications that run on mobile devices, such as smartphones and tablets. Mobile apps are designed to provide specific functionalities and services to users, and they can be developed for various platforms, including iOS (Apple's operating system) and Android (Google's operating system).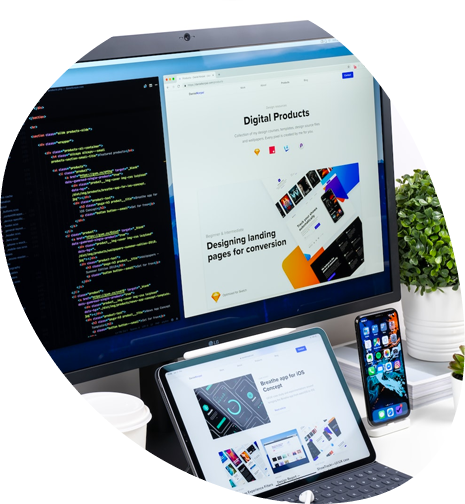 It Support For Business
Offers robust and scalable web application development services across various platforms
Web development refers to the process of creating websites and web applications that are accessed through the internet. It involves a combination of programming, design, and other technical skills to build websites that are functional, interactive, and visually appealing. Here are the key aspects of web development:
It Support For Business
Digital product ux, design to meet your demands and provide end to end effective solutions
Product UI (User Interface) and UX (User Experience) design are crucial aspects of creating successful and user-friendly products. UI design focuses on the visual presentation and layout of a product, while UX design focuses on the overall experience and usability. Here are some key considerations for product UI/UX design:
User Research
Information Architecture
Wireframing and Prototyping
Visual Design
It Support For Business
Marketing strategy & seo campaigns that get businesses to the future quicker using digital innovation
Social media marketing is the use of social media platforms and websites to promote a product, service, or brand. It involves creating and sharing content on social media platforms to engage with the target audience, increase brand visibility, drive website traffic, and ultimately achieve marketing goals.
Our Galley
Some Of Our Work
Who We Are
Custom IT Solutions for Your Business
Advertising and Marketing
Recent Articles
Get News & Blog
Stay up-to-date with the latest in information technology.Discover cutting-edge tech news and insightful blogs written by industry experts. Join our tech-savvy community and personalize your IT experience. Accessible anytime, anywhere.
Embrace the future of IT with us today!